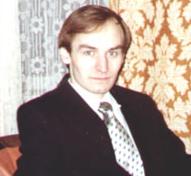 I'm professional software developer with extensive Linux/BSD sysadmin background. Since 2010 I focus primarily on Ruby on Rails backend development and I also still do some server configuration and application deployment automation.
Most of my recent projects are brown-field and involve working with legacy code and a lot of refactoring. I have experience bringing test code coverage from zero to 90% for critical application parts and splitting few hundred lines methods into clean, readable, DRY code.
I'm self-motivited and organized person who works independently and who is able to provide consistent results without need to be constantly micromanaged. As typical INTJ I have good analytical skills, attention to details and focus on quality.
I work remotely exclusively with English speaking clients since 2006.
I'm self-employed and registered as Individual Entrepreneur (Russian term for sole proprietor), registration # (ОГРНИП) 313732931900019 , Individual Taxpayer Code (ИНН) 732901228725.
For my work history please check my résumé.
If you'd like to contact me directly please send an email to enquiry@alexeydemidov.com